Year after year, the world's best hotel chains compete to improve their hospitality to meet the needs and anticipate their guests' desires. It can be challenging to choose a hotel brand for your ideal vacation or business trip with so much competition. Our review will help you navigate this diversity and learn about the biggest industry players' benefits and service features.
Mandarin Oriental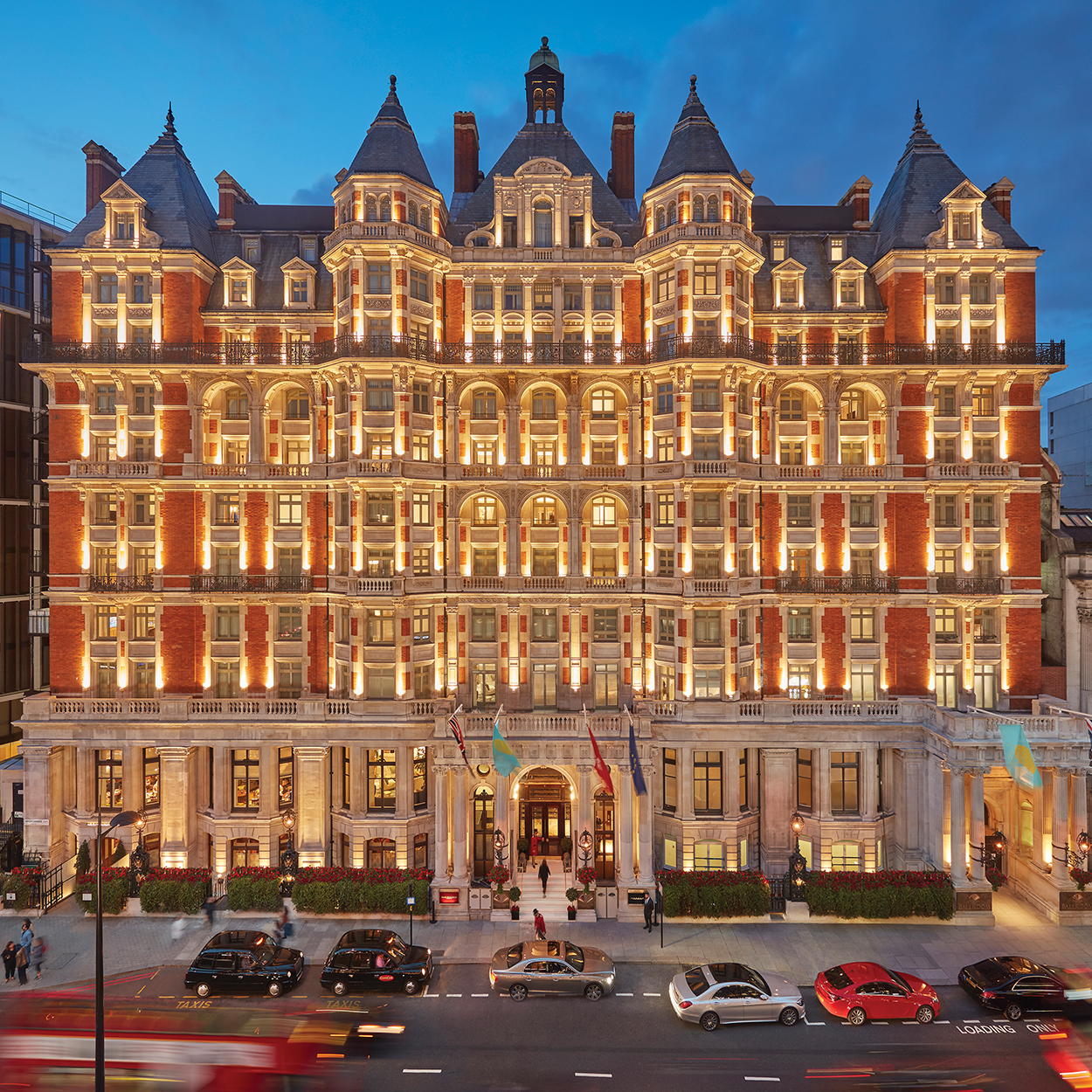 With roots in Hong Kong, the Mandarin Oriental Hotels & Resorts has grown to be one of the best chains in the world. Now with 45 hotels and residences in 24 countries, the Mandarin Oriental is known for their distinctive Chinese designs and their superb hospitality. This five-star luxury chain also boasts 28 Michelin stars in their properties, so guests never leave feeling hungry!
Preferred Hotels & Resorts
Preferred Hotels & Resorts is the world's largest independent hotel brand and has 750 hotels operating in 85 countries. The chain offers five global collections and each property within Preferred's collection must meet the highest quality and offer unparalleled service. Depending on the location, guests can expect amazing dining options, kids' clubs, swimming pools, and even ski slope access.
Hotels by Hilton
Hilton is one of the world's largest and most recognizable brand of hotels and currently operates 7,165 properties in 123 countries. Started in 1925, the Hilton hotel chain has more than one million rooms worldwide and is recognized as one of the best chains. There are also 19 distinct brands that range from lifestyle to luxury within this ubiquitous hotel chain. One such brand is the upscale Conrad Hotels & Resorts, which is built around the leisure traveller and features sophisticated properties around the globe.
Red Carnation Hotel Collection
A unique chain of hotels, this collection features 18 properties around the world and is one of the best for discerning travellers. The Red Carnation Hotel Collection, opened by Beatrice Tollman, is still a family-owned and -operated business and was built on the foundation of a love story. These four- and five-star hotels can be found in England, Ireland, Scotland, Guernsey, Switzerland, Botswana and South Africa. Each property has its own distinct character that reflects the location's culture and cuisine.
Marriott International
One of the biggest hotel chains in the world, and one of the best, Marriott International has more than 8,000 hotel properties in 139 countries. Each known for their distinctive character, Marriott's 31 unique brands cater to a wide range of clientele. From opulent properties with luxurious surroundings to more affordable digs for the everyday guest, Marriott has something for everyone. Ritz-Carlton is one of their most high-end luxury brands and is renowned for its legendary service and style.
The Leela Palaces, Hotels and Resorts
Travel & Leisure voted The Leela Palaces, Hotels and Resorts as the top hotel chain in the world for two years in a row for its excellent staff, beautiful rooms and top-tier accommodations. This hotel chain, based in India, has 12 properties, all of which are five-star luxury hotels. From the culinary wonders at The Leela Palace Jaipur to the royal heritage of The Leela Palace Udaipur, this hotel chain offers unique and curated wonders for each guest.